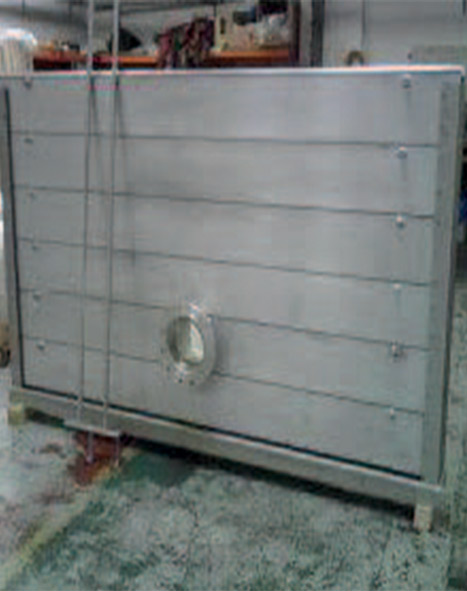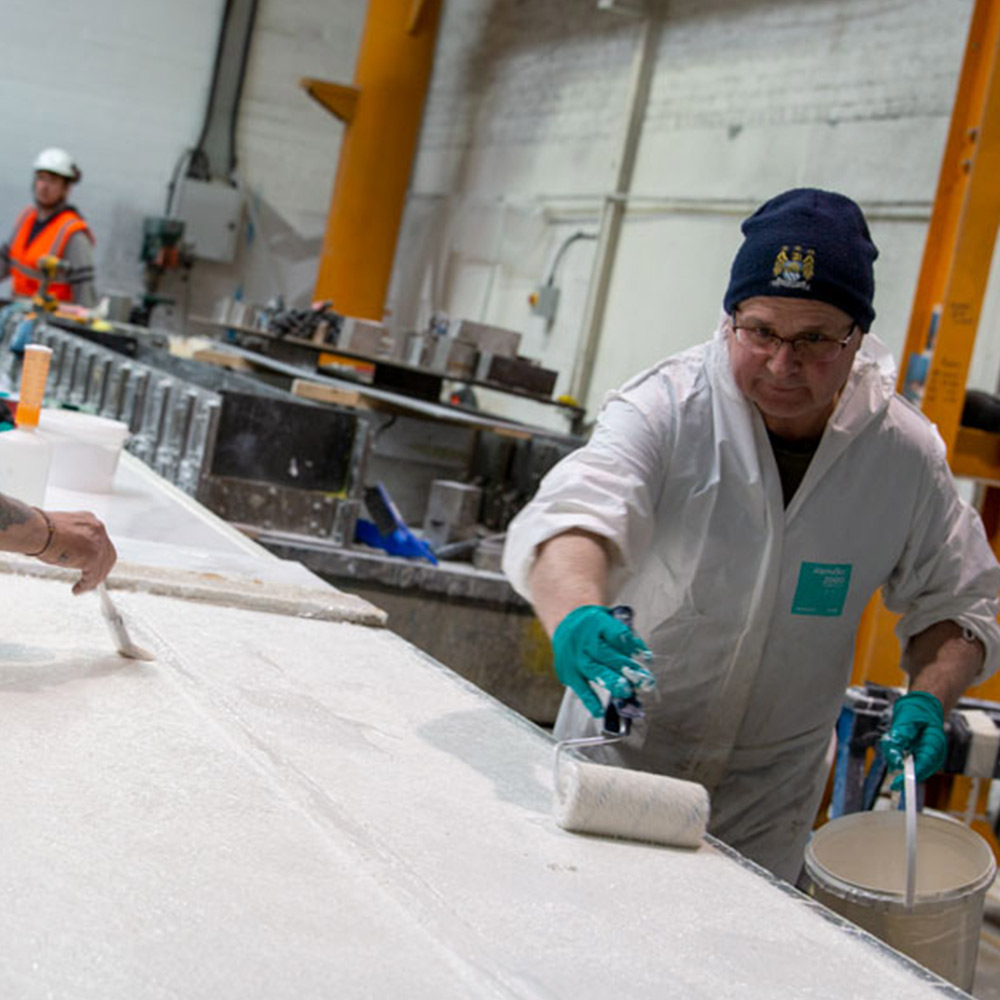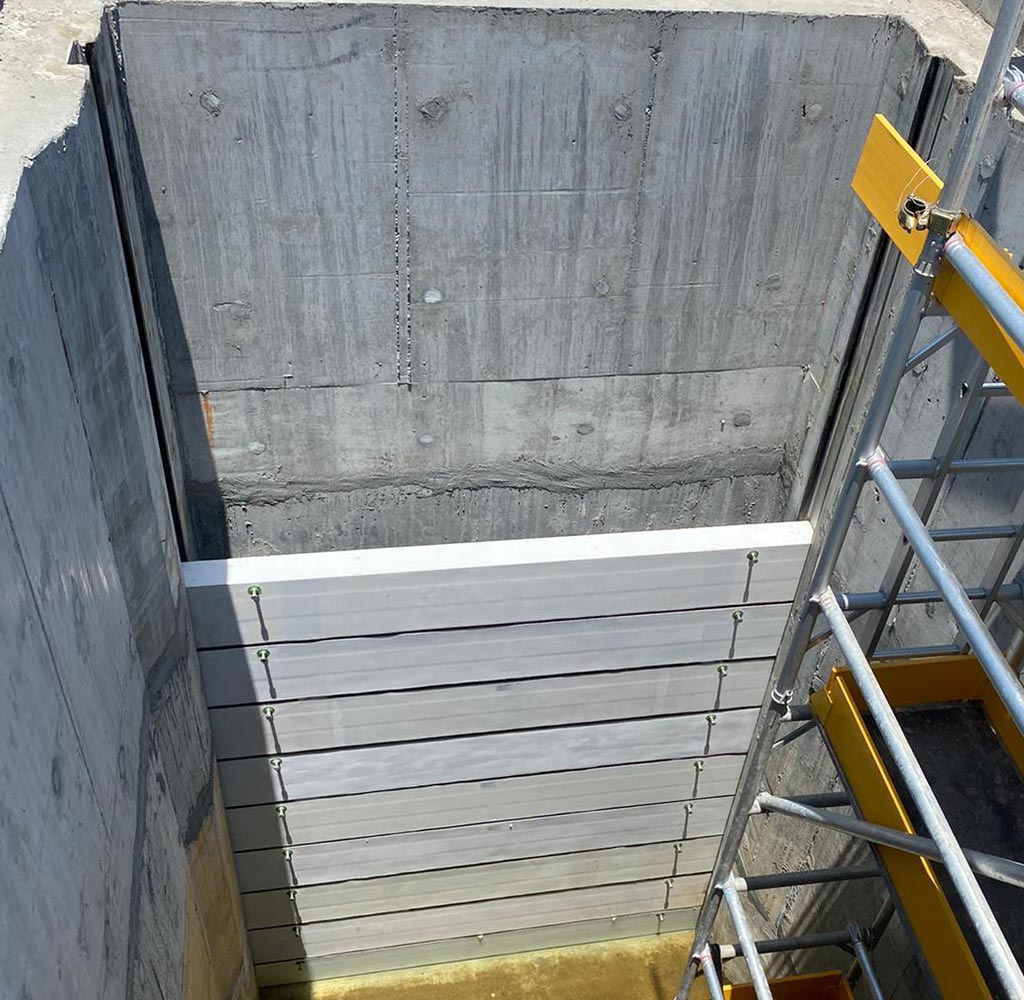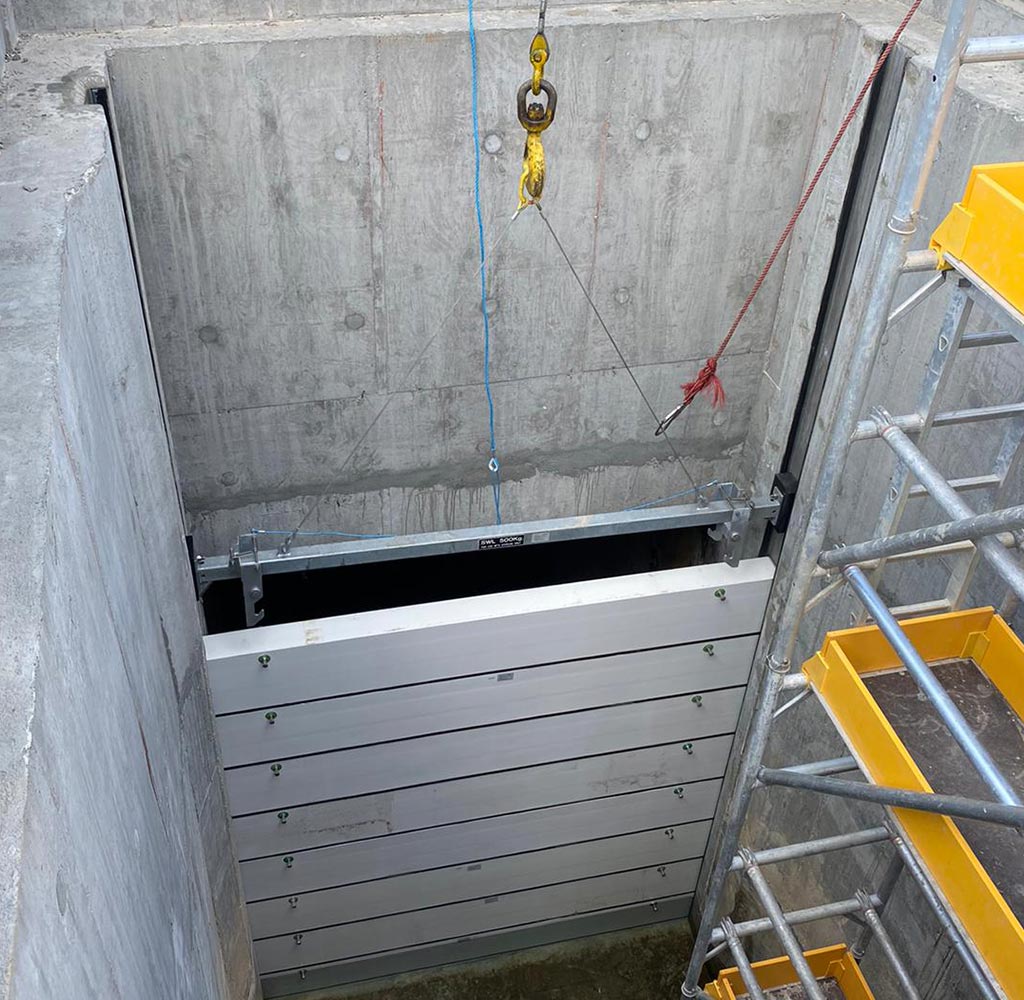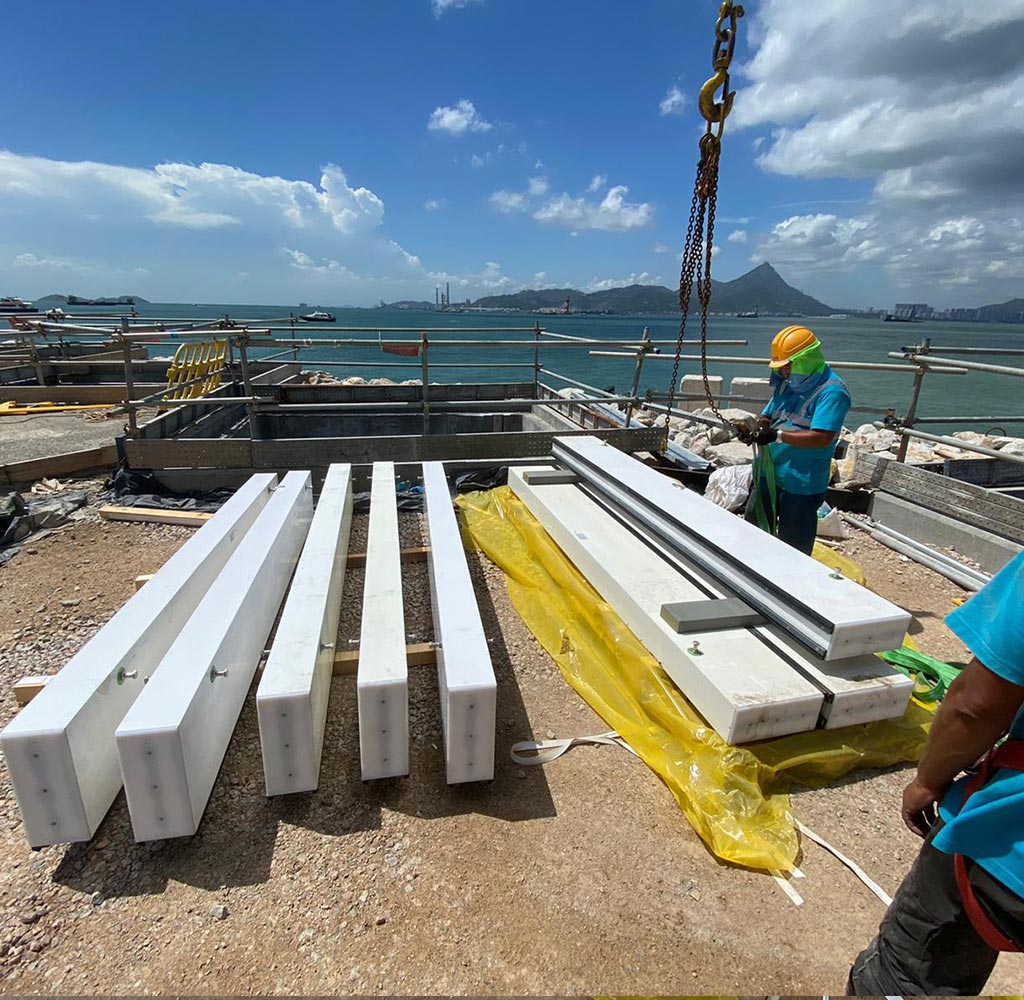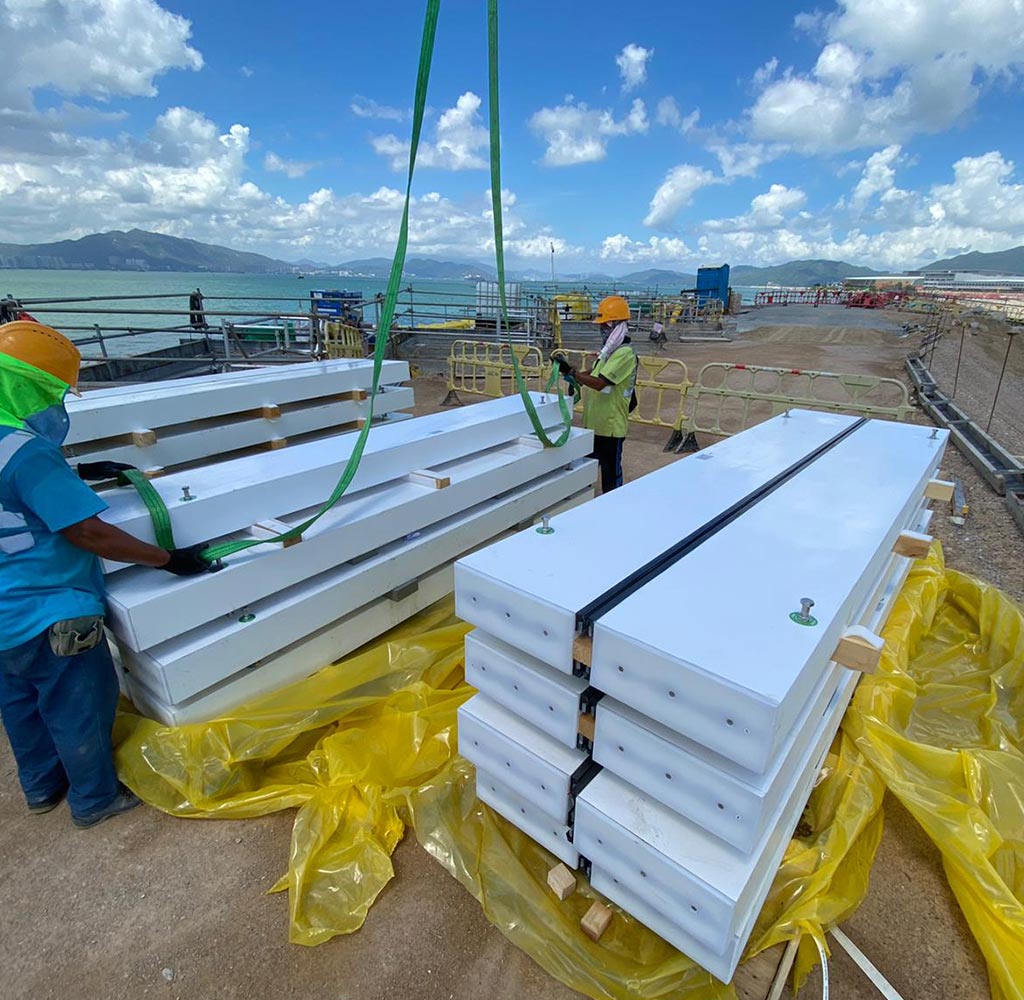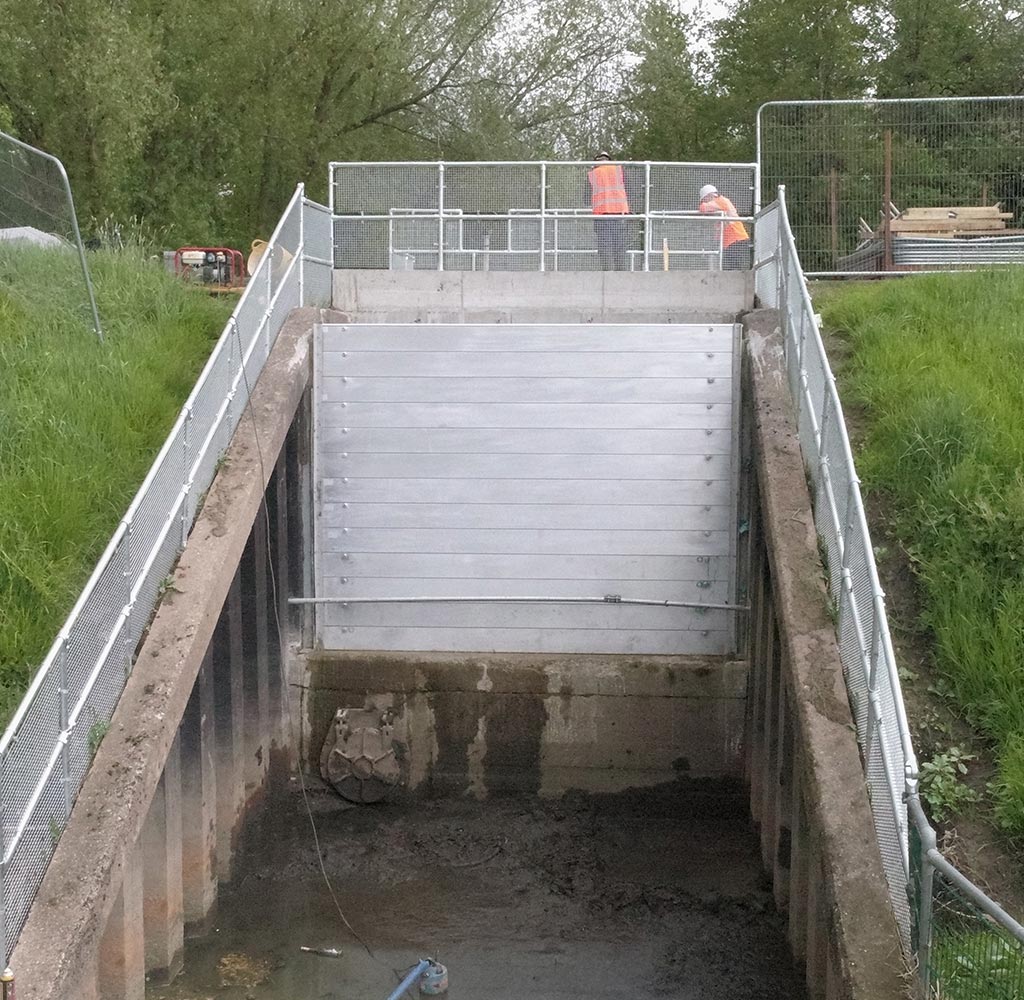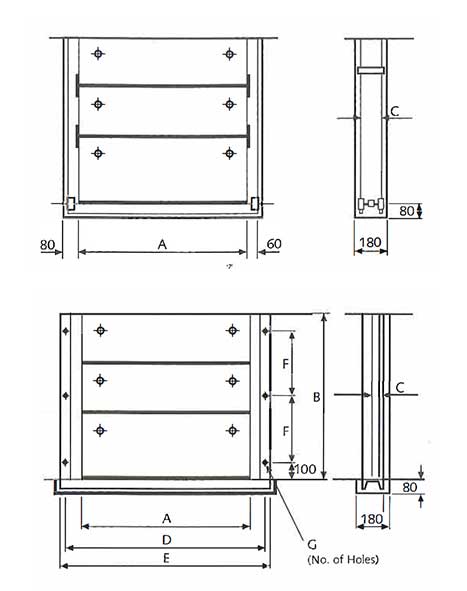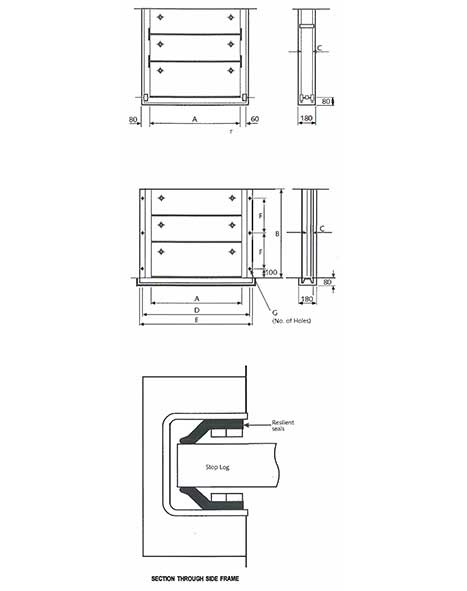 SKU:
Stoplogs – Fig 6100
Industrial Penstocks manufacture a comprehensive range of SG Stoplogs in square and rectangular apertures suitable for various applications and industries. The product can be fitted in both new and old applications.
The Fig 6100 Wall and Channel Mounting Stoplogs are used mainly for weir and isolation duties. Widely utilised in isolating screens and other critical areas for maintenance within the works.
Size Range
600mm square up to 2000mm square
CONSTRUCTION
Stoplog Frame – Manufactured in mild steel to BS970 Pt1 Gr43a with parallel resilient seals bonded to frame sides and neoprene invert seal.
Coating – choice of Galvanized or paint system Galvanizing to Swedish standard SA2.5
Paint System, Blast clean, zinc spray, etch primer and epoxy top coat.
Stainless steel frames can be supplied on request to BS970 Pt1 gr 304 /316.
Stoplog – Manufactured in stainless steel to BS970 Pt1 Gr 304/316 with stainless steel lifting pins and mechanically fixed EPDM interlog seals. Aluminium; HDPE solid plastic can be supplied on request.
Please feel free to contact our dedicated sales team for more information. Call: 01384 458 411
Alternatively, send an e-mailed enquiry to: sales@industrialpenstocks.co.uk